A journal for students at BIO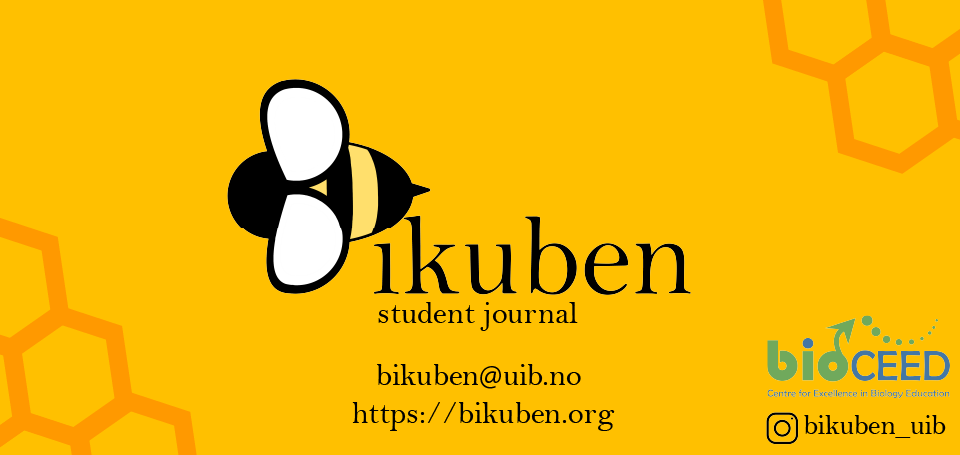 This semester, Bikuben Student Journal launches its first edition, where students can submit, receive peer reviews, and publish work related to their studies at BIO. This can be a modified version of course-related assignments and projects, or something they have created on their own. Bikuben aims to publish a wide range of products representing all directions at BIO – from scientific articles and reviews to video essays and artwork. We also hope that current and previous master students are interested in summarizing their main findings in Bikuben.
The student journal will provide students with an opportunity for increased learning by producing and receiving feedback on their work. We want to provide extra motivation for students working on assignments or other projects, as they can develop these for the journal, and potentially reach a larger audience. Published material will serve as a concrete, valuable asset for students applying for jobs in the future.
Bikuben student journal invites contributions from students or former students at BIO who wish to publish work, and volunteers to act as peer-reviewers.
The student journal will be published every semester. Submission deadlines will be in September (autumn) and February (spring). Contributions will be published gradually on the website throughout the semester, while a complete volume will be published on paper at the end of each semester.
Explore the pages in the menu for more info on genre suggestions and criteria, submission links, and more.
For questions to the editors, send an email to bikuben@uib.no.
Best regards, the editorial staff of Bikuben